How to Use: How to Sign Up for Membership
Sign up for LinguaAlis
Click the "Start Now" button.
You are redirected to the registration form.
Enter your email address, name, and other details as requested.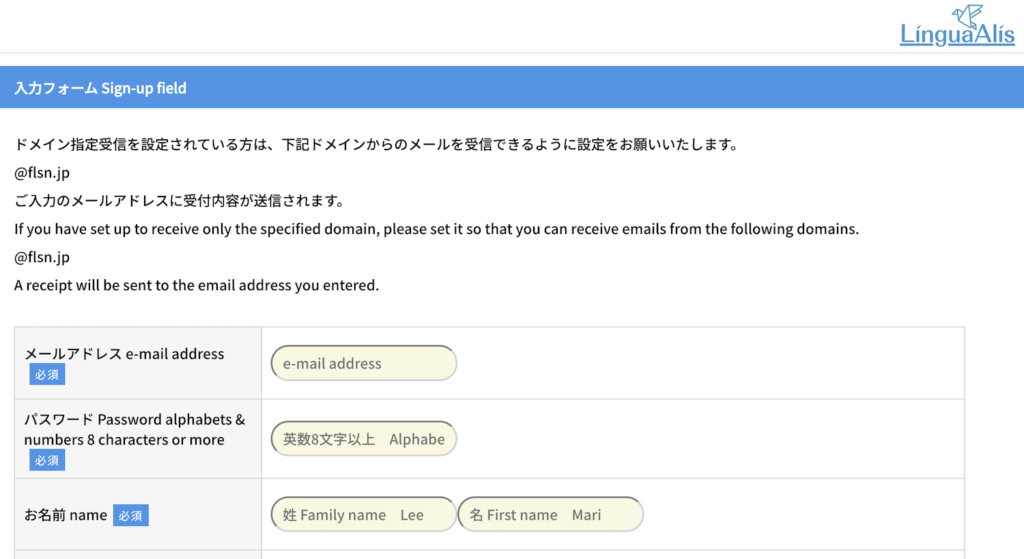 Select Chat Application → Enter your ID
The default chat application used for lessons is set to Google Meet.
You can also add Skype and WeChat.
Select Chat Application → Enter Chat Application ID
* Teachers have registered either one or both of their Skype or WeChat IDs, but it depends on the teacher.
Please check the teacher's profile page.

Review the Terms of Use, etc., accept if you agree, and proceed to the confirmation screen.
Read the Terms of Use, etc.
If you agree to the terms of use, etc. check the "Accept" button and click on the "Move to Entry Screen" button.

Confirm the information you entered
Confirm your entry details.
If all is correct, click the "Register" button!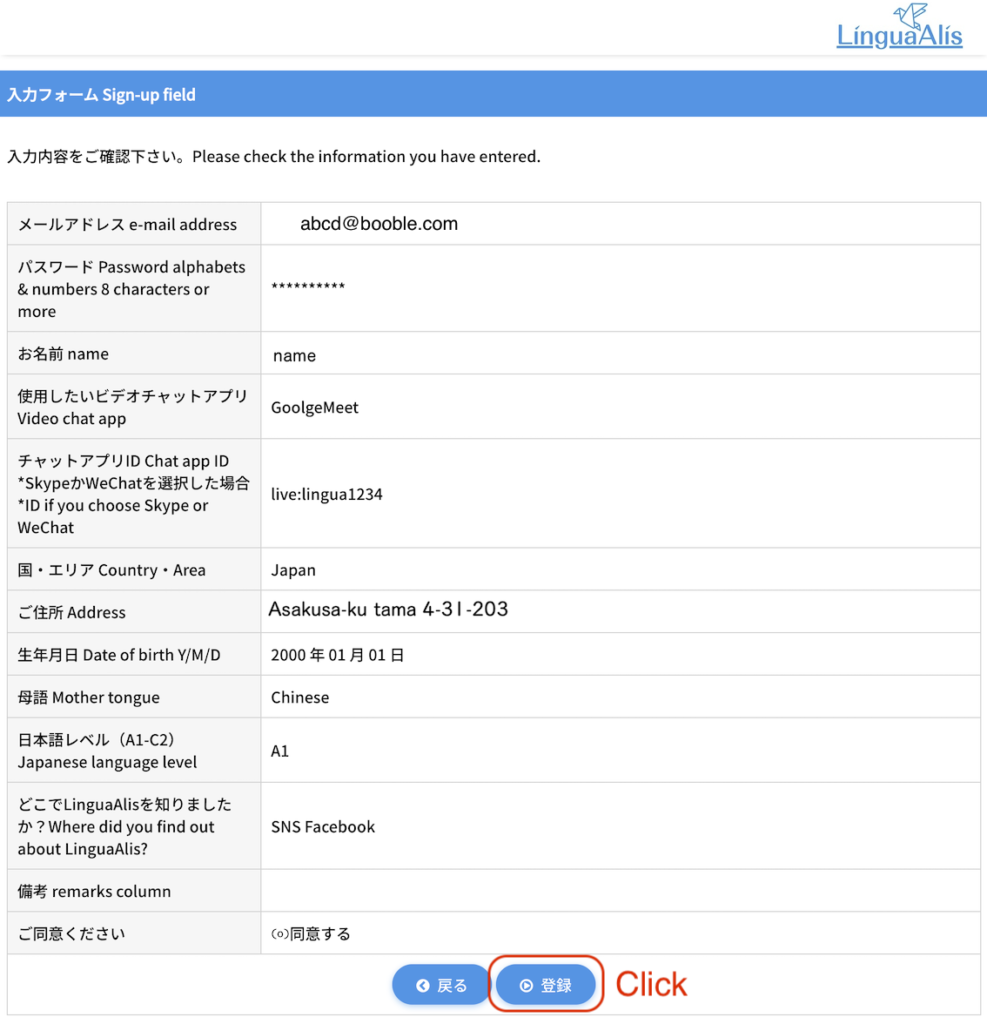 Registration is complete! Move to My Page top page.
You have now signed up!
You can jump to My Page by clicking "Back to Top" button.